Do our words strike a chord of resonance deep within? Are you experiencing a disjointed flood of mythic memories? Do not be alamed. You may actually be a missing member of our crew. Not all Olympian Starseeds are present and accounted for. If you Feel the Call as you explore this website, please let us know. Your declaration may be the key that unlocks your Destiny!
If you are not an Olympian, but are a/an:
Starseed

Wanderer or Walk-In awaiting Activation

Aspiring Ascensionist

Lightworker questing for a worthy assignment

Chela seeking the First Ray Initiation

Contactee

Abductee

UFO Messenger

Investigator of Strange Mysteries

Dedicated Science Fiction or Space Opera fan

Believer in the Great Importance of Space Exploration

Member of an Intergalactic or Multidimensional Federation

Astral Voyager

or a bold Explorer of Outer, Inner and Imaginal Spaces
and you still Feel the Call: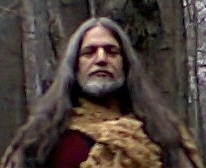 Larger Than Life Living In The World Today
(c) 1975 - 2017 Hercules Invictus
Olympian Starseeds Initiative
We Would Love to Hear from You!
Hercules Invictus & Athena Victory