The Elysium Project
Creating the Best of All Worlds
Mythic Physique:

Fitness Quest 2015
An Age of Heroes Initiative
Week Two begins! As usual, I bookended the day with my inner & outer fitness routines. Both times I felt that my activity level was insufficient and that I needed to do more. Brisk walking helped, but the urge to do more persisted.
My morning meditations both brought me deep into Alpha and I added five reps to each of my Chest exercises. I performed some of my handgrip routines and found that this hit the spot. In the evening Athena and I attended a Best of Opera Concert in Davis-Johnson Park. Before bed: More Arm exercises with handgrips, Weight Shake and other devices as well as CA Chest and my inner work. 
Chronicle: July 2015 Week 2
The Second Week of July is Nude Recreation Week


Did you know that the two entirely different Herculeses,  the Hercules from Thebes and the Idean Daktyl Hercules from Crete, were credited with founding the Olympic Games by the ancient Greeks?
The Quest Continues! To get involved please contact Hercules at (201) 561-5978 or hercules.invictus@gmail.com For more Portals to Participation, please click on Call to Adventure in the Menu.
Larger Than Life Living in the World Today
(c) 1975-2017 Hercules Invictus
All Rights Reserved
A Link to Tenafly's Summer Concert Series
Qi Gong in the Park, followed by a meeting with Stacey B. Goldberg of ALMABANK in Chez Cheese to explore how we can better assist Tenafly beyond Fitness Quest 2015, followed by time meditating and exercising in Athena's Garden... a very healthy morning! I repeated my routines in the evening and felt wonderfully good.
Almost every waking moment was Fitness Quest related today, even the wonderful walk through Tenafly I enjoyed with my wondeful wife in the late afternoon. I wore a centurion t-shirt she surprised me with. I decided to experiment with vitamins and minerals again, haven't done so in quite a long while. To start: Creatine (to perhaps increase lean muscle mass) & CLA (to perhaps lose stubborn fat deposits). Alas, though I once upon a time greatly enjoyed chugging protein shakes, milk is no longer my friend (the puffiness in some of the pictures shared here followed my consumption of a little milk the previous day). Yoghurt and cheese, fortunately, do not seem to affect me so.
D/C Russ of Alignmentality is helping out a friend by promoting The Change Book series, which provides Insights into Self Empowerment. They are currently available on Amazon Kindle for FREE  (Books 4 & 5 until tonight. and books 1-3 from tomorrow through Monday). D/C follows his own unique Heroic Path and I am honored to be interacting with him. It took me many difficult decades to glean some of the insights he's sharing at the start of his journey. D/C offers a free e-newsletter which is well worth reading, as well as many truly empowering products and services..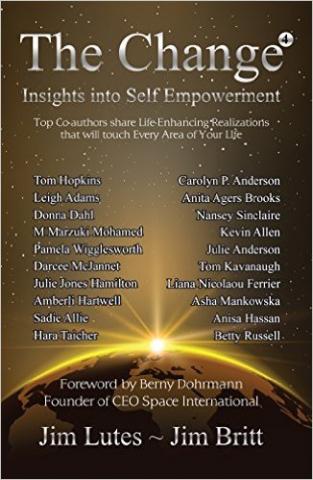 The day sped by and before I knew it, it was past midnight and a new day had already started. Did an abbreviated version of my PM workout & Sun-Chariot Meditation, fell asleep shortly after reaching Alpha.
A wonderful day blending productive work with relaxing leisure activities. Lots of quality time with my family. On either end: my familiar routines.
I experienced some difficulty focusing on this morning's inner-work, but my outer-work went smoothly. My wife and I connected with some very wonderful people throughout the morning, including Maria Tuchi, an Independent Distributor for Young Living Essential Oils. Maria lectures extensively on a variety of wellness related topics. Her next lecture, The Power of Aromatherapy, will be on Saturday July 18, 2015, from 2:00 to 3:30 pm at the Yoga House in Piermont, New York. For more information please call (845) 680 - 6776. My wife & I did lots of purposeful and recreational walking throughout the Borough. Later: lots of phone and computer work, then my nightly pre-sleep routines. Onwards! 
Wellness News Flash: Tenafly has raised the minimal legal age allowing the purchace tobacco products to 21 years.
In Huyler Park with Maria Turchi
Tuesday 7/14/15 
Week Two comes to a close. Aside from my meditations, I performed all my physical exercises outside. Also outside: I walked around quite a bit and participated in the bi-weekly morning Qi Gong in the Park. Our small group is expanding, which is great. I had an opportunity to touch base with CA HQ and, once the day's Labors were done, attended a Tenafly Summer Concert in the Clinton Inn (it was raining hard a little earlier and it was damp and human out). The 52nd Street Band, whose performance is a living tribute to the music of Billy Joels, was truly astounding! I had a phenomenal time. More walking, spent time on online correspondence and webwork, then the night's routines. Sleep claimed me quicly and easily.