Mythic Physique:
Fitness Quest 2015
An Age of Heroes Initiative
Tenafly Cares About Wellness!
Larger Than Life Living in the World Today
(c) 1975-2017 Hercules Invictus
All Rights Reserved
The Elysium Project
Creating the Best of All Worlds
The vibes grew increasingly more soothing and spiritual as my wife Athena and I approached Pure Love Energy. We were both warmly welcomed at the door by Linda Armstrong, the proprietor, resident healer, energy coach and Meditation Group leader of this wonderful establishment.
Linda is a skilled and accomplished professional, friendly, and very accessible: in person, via her website, through professional networking groups, and social media. She has her own personal blog and also runs a Meetup group here in Tenafly.
Attending a Group Meditation Class is an easy way to start exploring all of Pure Love Energy's healthful offerings. Classes start on Fridays at 9:30 AM and on Sundays at 8:30 AM. As space is limited, please call to reserve your place no later than Wednesday evening by calling (201) 888-5832. To encourage further exploration, Linda is offering new clients a $75 discount on their first Gate Healing Session.
To learn more about Linda Armstrong and Pure Love Energy, please click on the image or the Menu link to the left.   
Having Linda on board with the Mayors Wellness Campaign, it was time to recruit her husband and business partner, Gavin.
The Armstrongs co-own and operate Shukokai Karate, a dojo that has served Tenafly since 1992.
I found Gavin to be as firmly committed to wellness as his wife. As proof of their dedication toward realizing this noble goal, they are currently offering a FREE Karate class and a $55 monthly discount for new students during the months of July and August of 2015.
If you have ever dreamed of learning Karate, this is an excellent way to sample, and to take the first steps toward mastering this venerable martial art!   
To learn more about Shukokai Karate, please click on the image to the right or the Menu link to the left.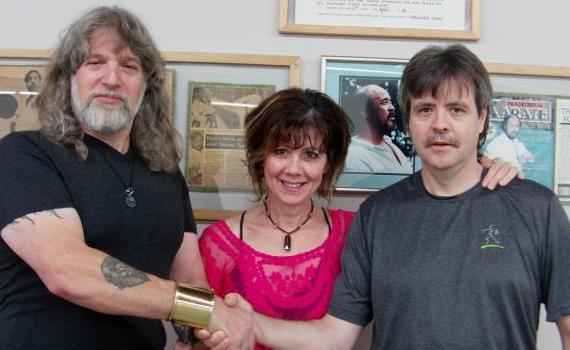 Alas, not all of Tenafly's residents are able to enjoy the Wealth in Wellness our Borough has to offer.
Fortunately for them, Samaritan Services is able to help meet their needs if they find themselves restricted in movement, homebound or in a healthcare facility.
For the past twenty years, this BBB Accredited company has picked up where most wellness programs leave off.
Samaritan Services is also active in the greater Tenafly community, and has offices in New York as well. Everyone I spoke to, in person and on the phone, was informative, friendly and helpful.
Viva Samaritan Services!
To learn more about Samaritan Services, please click on the logo to the right or the Menu link to the left.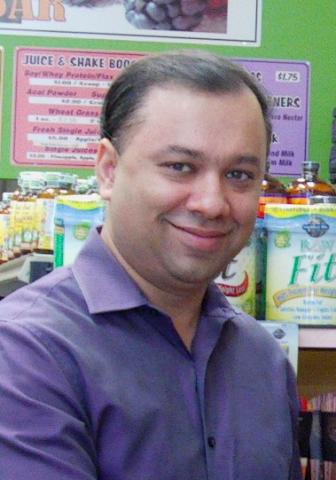 Healthway Natural Foods will be celebrating its 30th Anniversary in October 2015. It is considered the premiere Health Food store in Bergen County and has an extraordinary variety of products to offer the health-conscious. Healthway Natural Foods faithfully serves Tenafly as an oasis of wellness, and I for one am glad they're here.
HNF is a family business, and is currently owned and operated by Khalid and Nida Monsoor, a husband and wife team that took the helm in 2009. Khalid is very active in the Tenafly business community and we cross paths quite often.
I shop at Heathway Natural Foods, and have always found the HNF team to be friendly, patient, helpful and well versed in wellness lore.
To learn more about Healthway Natural Foods, please click on the image or the Menu link to the left.