Mythic Physique:

Fitness Quest 2015
July is National Anti-Boredom Month
Did you know that by the first century of the Common Era Hercules' reputation as a divine Healer greatly exceeded his fame as a mythic strong man? He was later syncretized into the figure of Saint Luke the Physician.
The Quest Continues! To get involved please contact Hercules at (201) 561-5978 or hercules.invictus@gmail.com For more Portals to Participation, please click on Call to Adventure in the Menu.
The Elysium Project
Creating the Best of All Worlds
Chronicle: July 2015 Week 3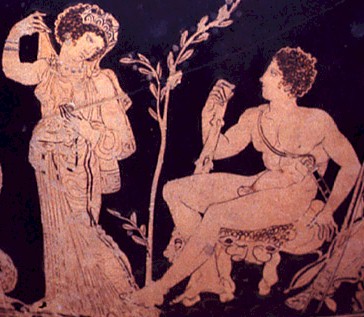 An Age of Heroes Initiative
We also recruited Khalid Mansoor of Healthway Natural Foods as a Conspirator in Wellness for the MWC. Khalid, like Stacey and myself, is very active in the Tenafly community, and Healthway Natural Foods has been a beacon of health in our Borough for as long as I can remember.
The day ended as it began: with several meditations and lots of exercise. Increasing the intensity of my routines paid great dividends and I am more than ready to drift off into a peaceful sleep.
Wednesday 7/15/15 
Week Three has dawned, bringing some changes to my twice-daily Charles Atlas ® regimen. My larger and fuller chest muscles have already attracted some positive attention. I added a few more reps to each of my chest exercises and am looking forward to starting the next two-week step in this twelve-week journey. 
My work day started off well. Interacting with Joey Dweck is always a treat. Joey is friendly, contagiously enthusiastic, frenetically busy and lots of fun. He radiates confidence, positive energy and good health (much like Apollo, come to think of it). He is also the visionary CEO of Weight Loss Buddy ®, an innovative fitness company HQed here in downtown Tenafly. For more info on Joey's mission, and labor of love, please click on the logo below.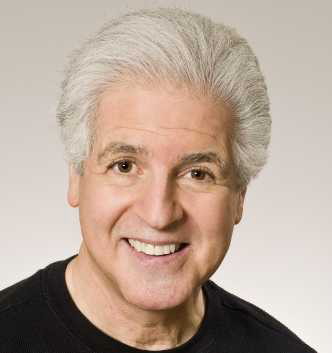 Today I spent a lot more time than usual catching up with phone calls and working on FQ 2015. Many metaphysicians and positive thinkers claim that what you choose to focus on quickly expands, and soon dominates your reality. I have found this to be true. Tenafly is indeed rich in opportunities to maintain and increase your wellness!
I contacted Samaritan Services, Inc as I had recently met one of their people at Tenafly's Fireworks Celebration and was interested in learning more about them. They let you know 'We Care' right on their logo and all their promotional material. Samaritan Services has been serving Tenafly for nearly twenty years by providing nursing and other homecare services to residents in need of assistance. It is a Better Business Bureau Accredited Business and offers a comprehensive, flexible and affordably priced range of services. They are very active in our community, and I am looking forward to learning more about that as well!  

Thursday 7/16/15 
I started the day out wih very satisfying meditation sessions and a hunger for more physical activity after I was done with my morning CA exercises. Had a major synchronicity occur immediately after I was done. The day sped by quickly, 
I attended several engaging community meetings, and even managed to catch up on some reading, or rather re-reading. Revisiting the book, Ecstatic Body Postures by Belinda Gore, is another one of my annual traditions. This tome, published by Inner Traditions/Bear & Company, helps me to re-align my body, mind, soul and spirit through the assumption of body postures depicted in ancient art. I have experimented with these techniques a great deal over the years and look forward to fine-tuning my practice even further. To read my review in Mythic Physique, click on the book's cover below. To explore it even more, please visit Inner Traditions/Bear & Company by clicking on their logo below. Good night Fellow Questers, I'm off to do my nightly routines!
Friday 7/17/15 
At 8 AM: Morning meditations followed by AM Charles Atlas ® exercises. At 9 AM: Qi Gong in the Park, followed by a brisk walk. At 12 PM: Good friends from up North visited us and we had a wonderful time. We took them on a tour of Tenafly (starting and ending with Athena's Garden), spent long hours chatting and ate at Yasou Mykonos. Their entire family is health conscious and they will soon be joining Fitness Quest 2015. You will be meeting them all in the days ahead. 7 PM: Catching up with various chores. 11 PM: Nightly cycle of inner and outer routines.
Saturday 7/18/15 
Where does the time go? Next week our Astral Adventurers Meetup, the Center for the Study of Living Myth and Time Wars Episode III: Echoes of Old Atlantis all take place. Started the day with my familiar exercises and ended it the same way. Lots of walking, catching up with correspondence, returning phone calls and webwork inbetween.
Sunday 7/19/15 
I'm back to following my fullest exercise regimen, ableit with less resistance and fewer reps. It feels great! My inner self-workings are deeper than ever and this too feels great! Lots of web-work and follow-up, with some quality time with my family during breaks. Started my experiment with CLA, Creatine and Algal DHA.
Monday 7/20/15 
A busy morning! First, my energizing morning routines. Then: in honor of the Mayors Wellness Campaign, Athena and I recruited Fellow Quester Stacey B. Goldberg and Local Legends Robin Labb and Jennifer Cohen into our town's Quest for Optimal Wellness (aka Fitness Quest 2015).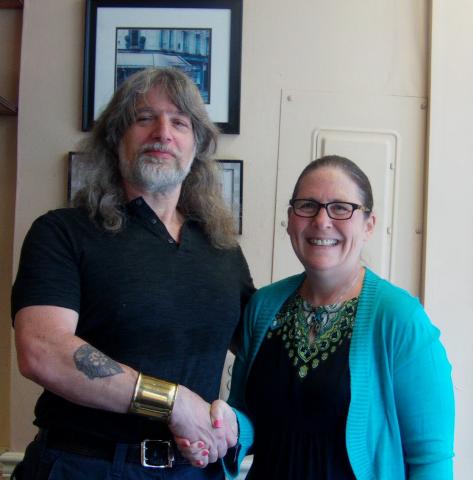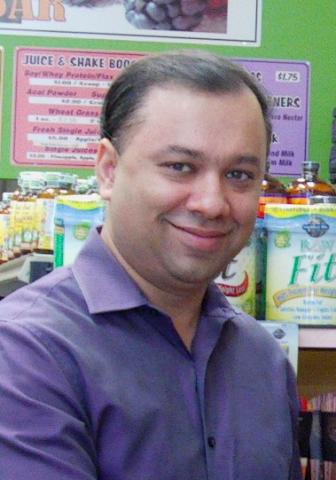 Apollo... ehr, Joey Dweck
Khalid Mansoor
           With Stacey B. Goldberg
With 
Jennifer Cohen
 & 
Robin Ladd

Larger Than Life Living in the World Today
(c) 1975-2017 Hercules Invictus
All Rights Reserved
Tuesday 7/21/15 
I awoke early, performed my meditations and Charles Atlas ® routines, then went to Huyler Park for some Qi Gong. The forms are a bit easier and the Qi is flowing more freely. The Instructor, Joe Kuppelmeyer, offered many suggestions on how I can more effectively practice some of the techniques I am learning. Some walking, a protein shake from Healthway Natural Foods, then web-work. During my break: weightlifting and stretching. More web-work. I caught only the very beginning of tonight's concert, then off to a meeting, then more web-work and working out. Week Three ends on a great note!